Once the finishing is complete, the bronze is ready for delivery. Obara casts limited editions of his works, usually five or ten, but never more than fifteen. At a client's request, he will create a "unique" or 1/1 edition—the only one in the world. After the final edition has been cast, the mold is broken into multiple parts and destroyed, a guarantee that no more castings will ever be made.

Obara's wildlife bronzes come with a signed provenance card in a wax-sealed envelope.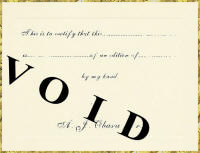 The beginning of a bronze's history
His name, signed and dated in the original clay model, appears in each sculpture.

He may also use the crest to further personalize a bronze.
The foundry that does the casting also applies its hallmark to the work.
Click for a 6½ minute video showing Mr. Obara's sculpting processes.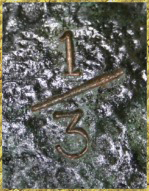 Limited edition number (1 of 3)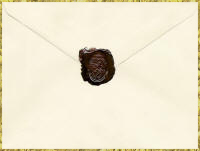 Provenance envelope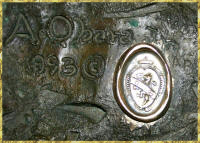 Artist's proof with crest, dated
with Obara's signature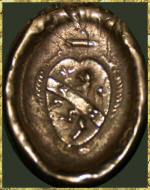 Crest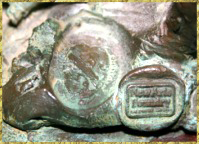 Foundry hallmark